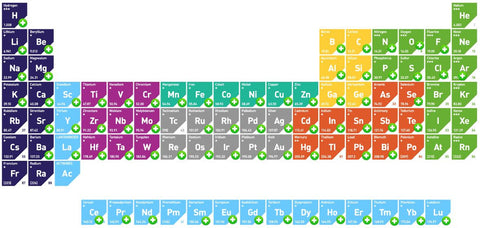 Sputtering targets and evaporation sources of various materials and shapes
This price is only available upon request. Contact us for a quote or fill the request form at the bottom of this page.
---
MicroNano Tools provides various plasma sputter targets, evaporation sources, and specialty materials and shapes for thin-film coating or related applications.
All sputtering targets are made from high-purity elemental metals. Arc-casting in inert gas (argon) grantees 100% density and minimal oxygen. Sputter targets may also be hot-pressed, cold pressed, vacuum induction melted, hot or cold rolled or cut from sintered plate. We specialize in the research and development market. The targets of ultra thin and intricate shapes with difficult materials are machined to within the tolerances of the customer's sputtering system in house with lathes, mills, grinders, EDM and experienced staff. 
All the products are manufactured by the top manufacturers for the most challenge applications in many of the world's principal academic and industrial research groups. 
Targets of other materials and dimensions are available and  can be customized. Please contact us for details. 


When buying the targets separately from the sputter coater, the price may be subject to additional shipping fee for clients other than US and Canada. 
Note: Price may be subject to change with market due to material cost fluctuation. 
Request for Quote (Please refer to this product in message)
---
Share this Product
---
More from this collection