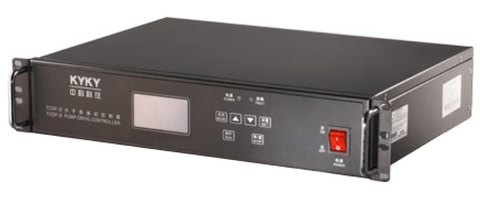 TCDP-II Turbo Pump Controller
This price is only available upon request. Contact us for a quote or fill the request form at the bottom of this page.
---
General Introduction
TCDP-II Turbo Pump Controller is used as the controller for KYKY Turbo pumps.
Micromolding Solutions Inc./MicroNano Tools is an official distributor of KYKY Technology Ltd for Canada and US market. KYKY Technology Ltd., founded in 1958, is a company affiliated to Chinese Academy of Sciences. KYKY is positioned as a hi-tech corporation in the field of scientific instrument on the basis of its past fifty-seven-year knowledge accumulation. Its leading product is Turbo Molecular pump. The KYKY turbo pump is the most recognized brand in China and has been sold worldwide with a good reputation. The turbo pump series range from 100 – 3500 liters a second. These turbo molecular pumps are ideal for standard applications requiring reliable high vacuum.
Dimensions
Technical specifications
Request for Quote (Please refer to this product in message)
---
Share this Product
---
More from this collection